NATO deploys fighters to Balkan states
US F16s
NATO is performing reconnaissance flights and patrols over Poland and Romania to monitor the situation in neighboring Ukraine where Russian forces have taken control of Crimea.
\
AWACS (Airborne Warning and Control System) flights have been taking place since early March, nad now US jets join those of Italy patrolling the borders of NATO territory.
Ukraine is not a NATO member but Russia's intervention in Crimea has alarmed neighboring countries, including alliance members that used to be dominated by the Soviet Union.
The announcement comes as the United States is sending a dozen F-16 fighter jets and 300 service personnel to Poland as part of a training exercise.
The US and Russia are bitterly divided over how to ease the crisis, with each challenging the other to show they are really interested in a peaceful outcome. Russia denounced alleged lawlessness by far-right activists in eastern Ukraine on Monday, in a statement likely to trigger fear in Ukraine over possible Russian intervention.
12 Italian F-16 fighter jets were deployed to Poland as the crisis in Ukraine continues to escalate, coming from the 31st Fighter Wing in Aviano, officials said Thursday.
Italian F-16
The Polish Defense Ministry announced the deployment Monday, but U.S. officials remained vague on which Air Force unit the contingent would come from.
The Aviano-based aircraft and 150 pilots and support personnel will spend an "indefinite" amount of time training with their Polish counterparts, according to 2nd Lt. Allie Delury, a public affairs officer with the wing.
The deployment comes at a time when tensions in eastern Europe are running high following the Russian military takeover of Ukraine's Crimea region. Last week, the U.S. sent six F-15C Eagles and more than 60 U.S. airmen from Britain to Lithuania to bolster NATO's air policing mission over the Baltics. America's NATO allies, which were under Russian domination during the Soviet era, requested the deployments, officials said.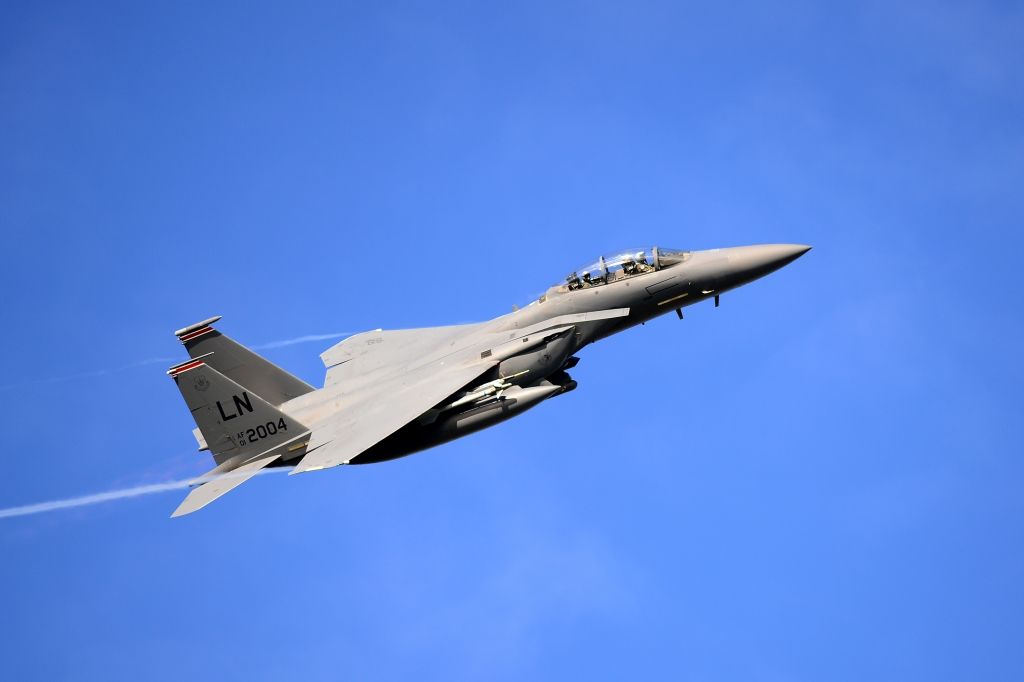 US F-15 Eagle
Delury said the mission of the F-16 Fighting Falcons in Poland was "strictly focused on training".
"This is something we do every year," she said. But she acknowledged that U.S. forces had n't been scheduled to take part in the training at this time, but were responding to an altered timeline suggested by their Polish allies. There is no time frame on how long the training might take place, Delury said.